Welcome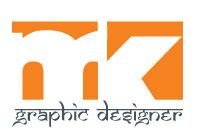 Design when used wisely is a powerful tool. As a designer I strive to craft work that is clean, functional and exceeds the expectations of my clients. This craft based philosophy is a large part of how I work. No amount of eye candy can compete with thoughtfully crafted, skillfully executed design.
From graphic design, branding and advertising, to web design, illustration and artwork.
About Us
Hello, I'm Manoj. I'm a graphic designer/photographer living and working in the Delhi India area. I started out as a Graphic Designer in 1998… a ring, a transfer, and a few short years later I graduated with a graphic designing . also known as InterACT. I'm a junior web designer on the oh-so-cheeky Easy! Designs web development team.

Although I do love graphic design, photography is still a large part of my creative practice. Since my early days as a student photographer, I've documented a variety of events, seniors and families.
When I'm not in front of my computer, you can usually find me behind a camera lens or playing Games in My Sony PlayStation .
Social Network